I went to FanExpo on Sunday and got to meet Summer and get an autograph! I felt super lucky considering I was the second-last person to meet her before she went off to do her photo-op. ><

When I met her, I was all nervous and flustered. Lordy is she even more gorgeous in real life, her skin is so clear and like translucent almost O_O..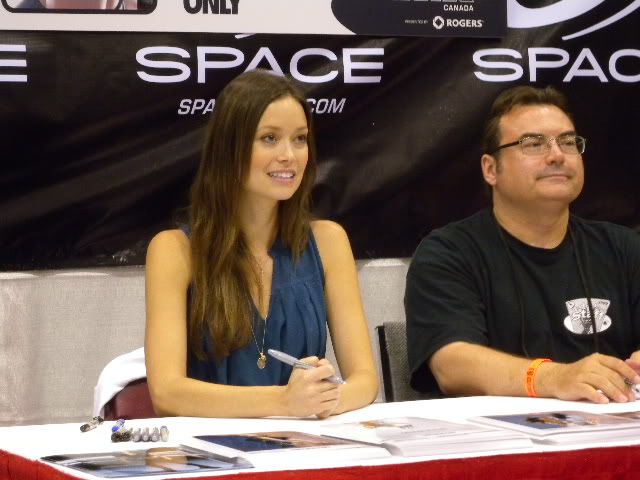 I don't remember the exact words but when I talked to her it basically went like this:



Me: HI SUMMER! I'M *****. O_O!

Summer: Hi, it's nice to meet you, *****. [shakes my hand]

Me: So um is the Terminator movie going to happen?

Summer: Ohh no sadly, we're all on different shows now so we can't do it..

Me: :O! ... but Thomas and Brian said that they were in talks of having it happen..

Summer: Yeah, they got everyone's hopes up but we can't do it.. but you never know, maybe in the future..


So all in all even though it was amazing to meet her in real life if only for like 3 minutes, it totally crushed me as well that she said that they're not gonna do the movie.. =\ But I still just thought that I should let people know.